March Business of the Month: Pollok & Sons Surveying
Congratulations to our March Business of the Month, Pollok & Sons Surveying, located at 1008 B Street, downtown Floresville.
February Business of the Month: Cuevas Piñatas
We would like to congratulate our February Business of the Month Cuevas Piñatas located at 33 Laboratory in Floresville Tx. The owner Cynthia is always supporting the Chamber of Commerce and the community people all around town. She is a small business advocate for the small businesses around town. They not only have Pinatas but Clothes, shoes, pottery and much more. We invite everyone to stop by her place and check out what all she has in her store and around her place. She always has something new popping up!
Congratulations,
Cuevas Pinatas!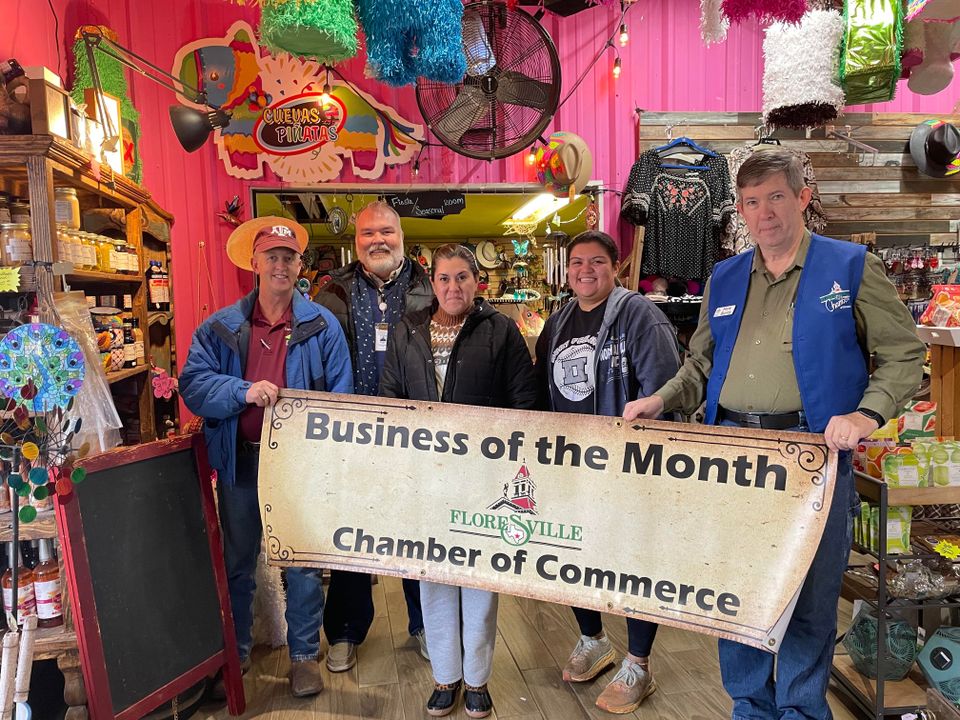 January Business of the Month: Poth & Balser Family Dentistry
Congratulations to the Team at Poth & Balser for being selected as
Business of the Month for January 2023.
It was an honor to present them with the banner for the month of January and the plaque. Stop by and visit them.
The practice was started by Dr. Poth in 1981. They have been in the same location in downtown Floresville ever since.
They are very active in the community and participate in many community and youth events and have been a long time member and supporter of the Floresville Chamber of Commerce.